The world of cosmetics can be a confusing place, with chemical words, names, numbers and classifications that can appear very complicated. So we've pulled out some ingredients, ingredient types and terms and put them in 'plain English'.
To help you identify any ingredients that you may have a skin intolerance to, in addition to listing all our ingredients with each product on our shop, our ingredients directory gives you more detail to help understand the role of every ingredient we use, where it comes from and whether it is natural or synthetic. 
What does the natural origin% mean?
We measure ourselves against ISO 16128 which is an internationally recognised standard to work out the natural and natural origin index of our formulations. This involves looking at the origin of each raw material and any processing that it has been through to give it a natural origin index. This allows us to determine which ingredients are naturally derived. We use these natural origin index values to calculate what % of the formulation can be deemed as from natural origin.

Which ingredients are natural and naturally derived?
As per ISO 16128 natural ingredients are ones that are only obtained from plants, micro-organisms or minerals and can only be obtained through certain processes, such as fermentation, drying, grinding etc, which do not chemically modify the ingredient. A natural origin ingredient is one that is greater than 50% natural origin and can be obtained through a set list of chemical or biological processes which do modify the ingredient, for example hydrolysis or oxidation.

Preservatives 
These are used in products to keep them in good condition and prevent them becoming contaminated during use and in turn prevent our consumers from exposure to harmful micro-organisms. We select our preservatives carefully, choosing mild, broad spectrum preservatives at a relatively low concentration, to ensure our products are effectively protected.
Surfactant
The word surfactant is short for the term 'surface active ingredient'. They play several important roles in cosmetics products including cleansing by dissolving dirt, emulsification which enables oil and water to mix, and acting as a suspending agent which keeps solid particles from separating out. Another important role is to support foam. Foam is essentially air entrapped into liquid. Surfactants stabilise this foam.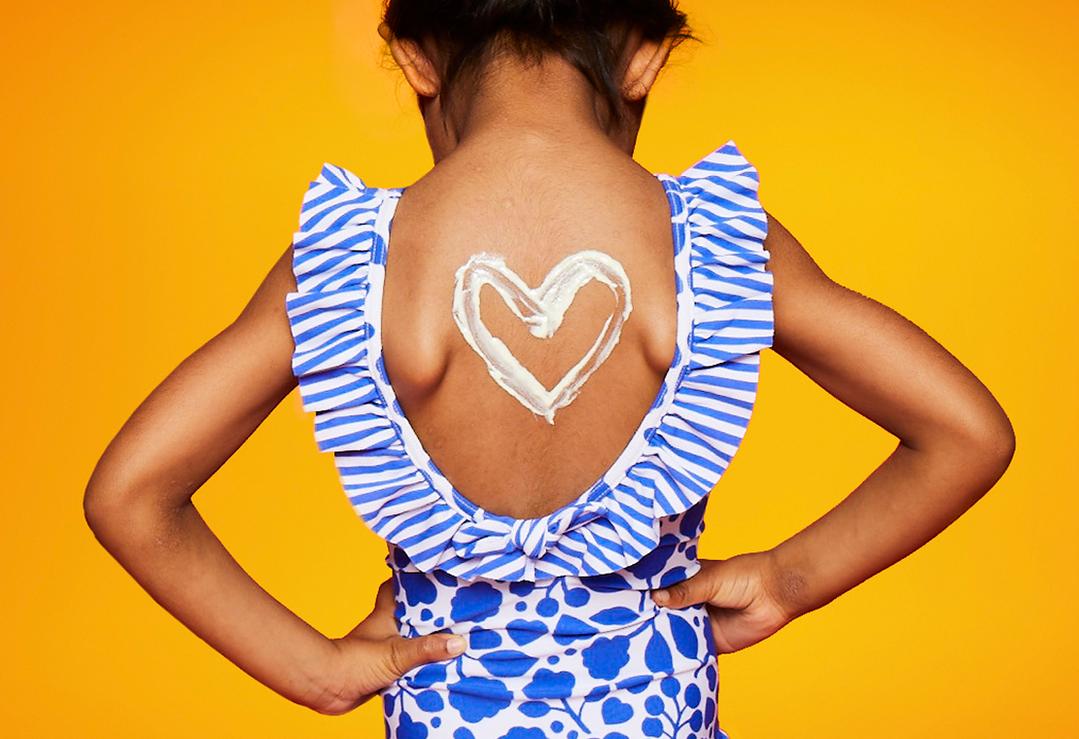 UV filters
There are two different types of UV filters that help to protect our skin from UVA and UVB rays. These are physical UV filters and chemical UV filters. Physical UV filters, such as titanium dioxide, reflect the UV rays from the skin and chemical UV filters absorb these rays. In our sun cream we use chemical UV filters.
pH adjusters 
These are used during manufacture of cosmetic products to make sure the finished product is at the appropriate pH spec. The most commonly used ones are sodium hydroxide and citric acid. Once added to adjust the pH they react to form a salt and so are not directly present in the final formulation. 
Allergens
The EU have identified 26 ingredients that are known allergens to some individuals. To help these individuals pick products that are suitable for their skin these ingredients must be listed on pack. Lots of these recognised allergens can be found in nature – for example limonene can be found in the peel of citrus fruits and gives the fruits, as well as fragrance, a distinctive smell.
Our fragrance free range doesn't contain any fragrance or essential oil so is perfect for those who prefer to avoid this list of 26 ingredients.

Just because a product contains any of these 26 ingredients doesn't automatically make it an issue for those with sensitive skin and equally if you have an allergy to one of these ingredients doesn't mean you will have sensitive and eczema prone skin. All of our range goes through stringent testing to show it's suitable for those with sensitive skin and also safe for those who may be prone to eczema. 
Acrylates/C10-30 Alkyl Acrylate Crosspolymer

Acrylates/C10-30 Alkyl Acrylate Crosspolymer is a safe and effective synthetic polymer used as a thickening agent and stabiliser in some of our emulsion formulations. It helps to enhance the texture ensuring products have a nice feel on application.

Where we use synthetic ingredients for product integrity we carefully selects them to ensure they are safe and as mild and gentle as possible for delicate and sensitive skin. 




Classification: Synthetic 




Country of Origin: Multisourced

Adansonia Digitata (Baobab) Seed Oil

Our Baobab oil (also known as the monkey bread tree) is sourced from Ghana where the pod is wild harvested and the seeds are then separated before being cold pressed. Rich in oleic and linoleic acid, which are fatty acids known for dry skin benefits.




Classification: Natural 




Country of Origin: Ghana

Alcohol, also known as ethyl alcohol, is a common solvent and anti-microbial used in a range of cosmetic products.

It forms part of one of the surfactant blends used in our wash product formulations. Due to the low quantities present in our formulations the alcohol does not have a drying effect on skin. 





Classification: Naturally Derived




Country of Origin: Brazil & Indonesia 

Alcohol denat. is a denatured version of ethyl alcohol. Denatured means an additive is added to the alcohol to give it a bad taste to prevent people drinking it.

It is a common solvent and anti-microbial used in a range of cosmetic products. It is used in our sun care formulations to create fast absorbing light formulations and is needed to overcome the heavy oily nature of the sunscreen filters. Due to the moisturising properties of our sunscreen formulations the alcohol denat. does not have a drying effect on skin.





Classification: Naturally Derived




Country of Origin: Multisourced

Aloe Barabadensis (Aloe Vera) Leaf Juice Powder

We responsibly source our Aloe Vera from the USA and Mexico, where the juice is manually extracted from freshly harvested leaves. The juice is then concentrated using low temperature evaporation to preserve all of its 'active ingredients' 

Aloe Vera leaf juice is packed with minerals, antioxidants and vitamins and is known for its cooling and soothing properties. Its non-greasy and moisturising properties help to leave skin feeling  hydrated and calm. 





Classification: Synthetic Natural 




Country of Origin: USA

One of the 26 fragrance allergen ingredients that must be labelled separately on the ingredients list, in addition to the term parfum (fragrance). This ingredient can be both synthetic or naturally occurring in essential oils.




Classification: Fragrance component




Country of Origin: n/a

One of the 26 fragrance allergen ingredients that must be labelled separately on the ingredients list, in addition to the term parfum (fragrance). This ingredient can be both synthetic or naturally occurring in essential oils.




Classification: Fragrance component




Country of Origin: n/a

Ananas Sativus (Pineapple) Fruit Extract

The pineapple is indigenous to South America where they are pollinated primarily by Hummingbirds! We source our Organic pineapple extract from Costa Rica - and has known moisturising and soothing properties.





Classification: Natural 




Country of Origin: Costa Rica

Water - the solvent of life. As our bodies comprise of 65% to 70% water it makes sense that the main solvent used in cosmetic products is water. 





Classification: Natural 




Country of Origin: n/a

Argan Oil Polyglyceryl-6 Esters

Argan Oil Polyglyceryl-6 Esters is produced from argania spinosa (argan) kernel oil and polyglyceryl-6. This ingredient is used in some of our wash products. Argan Oil Polyglyceryl-6 Ester brings the benefits of the fatty acids found within Argan Oil but allows them to be successfully mixed within water based formulations and whilst ensuring the products still effectively foam to leave skin and hair feeling moisturised and conditioned.





Classification: Naturally Derived




Country of Origin: Europe

Avena Sativa (Oat) Kernel Flour

Colloidal oatmeal (Avena sativa (oat) kernel) is an oat flour produced by milling and sieving the whole oat grain, including the bran layer. The result is a light cream coloured oat flour. Not all oat flour is colloidal oatmeal, to be classed as colloidal oatmeal it must be produced from the whole bran.




This is important as it is the bran layer that contains the highest proportion of natural ingredients which have benefits for the skin, including:




Beta-glucan: This is a sugar which binds water into the skin, making it an even more effective moisturiser.
Avenanthramides: Antioxidants that exist exclusively in oats which help to reduce irritation and redness.
Lipids and Oils: Form a protective barrier in the skin in order to keep out external elements, and help to keep the skin hydrated.




The Colloidal oatmeal we use is sustainably grown in Finland by a co-operative of farmers using sustainable farming methods. The harsh growing conditions, the oat species selection and the farmer's traditional knowledge and practices ensure a superior quality of oats with high levels of beta-glucan to make them perfect for our products. Once harvested, the oats are processed locally using a chemical free patented process to ensure the oat quality is preserved.





Classification: Natural 




Country of Origin: Finland

Avena Sativa (Oat) Kernel Oil

Oat Lipid (Avena sativa (oat) kernel oil) is a rich, natural oat oil with a unique lipid profile. The oats used in our oat oil are sustainably grown in Sweden. The oil is extracted using an environmentally friendly process and is a by-product of the food industry meaning this ingredient is truly sustainable and helping to reduce waste. The one we use is an ECOCERT natural ingredient.




Oat oil is Ceramide rich - identical to skin's natural ceramide, acts as an occlusive (a skin 'closer') and a humectant (a substance used to attract moisture into the skin) absorbing and retaining moisture in the skin.




Ceramides are a family of waxy lipid molecules that help form the skin's barrier and help skin retain moisture. Ceramides also help the skin protect against environmental aggressors like irritants, and pollution. Without a proper ratio of ceramides, the skin's barrier can become compromised, leading to dryness, itching and irritation. A lack of skin ceramides is often seen with dry and sensitive skin and this is why including a plant oil in our Farmologie range, rich in ceramides was important.




Our oat oil locks in moisture by forming a physical barrier on the skin and helps to prevent trans epidermal water loss without leaving the skin feeling greasy. Rich in powerful antioxidants vitamin E and linoleic acid it helps to maintain skin's natural balance by replacing lipids lost in everyday activities.




Classification: Natural 




Country of Origin: Sweden
Behentrimonium Chloride is a quaternary ammonium salt hair conditioning agent. The ingredient is slightly positively charged whereas the proteins that make up hair are slightly negatively charged, thus ensuring the hair is left feeling both conditioned and static free.

There are several different quaternary ammonium salt hair conditioning agents. We use behentrimonium chloride in our Coco-Nourish range for that extra nourishing feel and deeper conditioning.  




Classification: Naturally Dervied


Country of Origin: USA 

Benzyl Alcohol is both a preservative but is also one of the 26 fragrance allergen ingredients that must be labelled separately on the ingredients list, in addition to the term parfum (fragrance). This ingredient can be both synthetic or naturally occurring in essential oils.

Preservatives are used in products to keep them in good condition and prevent them becoming contaminated during use and in turn prevent our consumers from exposure to harmful microorganisms. This is particularly important with babies and children who are more prone to infections. We select our preservatives carefully, choosing mild broad spectrum preservatives at a relatively low concentration, to ensure our products are effectively preserved to maintain shelf life.




Classification: Preservative & Fragrance component




Country of Origin: Germany / USA 

The betaine in our formulation is derived from sugar beet, and has a natural affinity to hair helping to care for it. Hair is left feeling conditioned and more manageable. 




Classification: Naturally Derived




Country of Origin: Finland 

Bis-Ethylhexyloxyphenol Methoxyphenyl Triazine

Bis-Ethylhexyloxyphenol Methoxyphenyl Triazine is an organic UV sunscreen. This means that it works by absorbing UV light and converting it in non-harmful energy. Bis-Ethylhexyloxyphenol Methoxyphenyl Triazine is a broad spectrum UV filter and protects against both UVA and UVB rays. 




Classification: Sunscreen Filter 




Country of Origin: Multisourced 

Butyl Methoxydibenzoylmethane

Butyl Methoxydibenzoylmethane is an organic UV sunscreen. This means that it works by absorbing UV light and converting it in non-harmful energy. Butyl Methoxydibenzoylmethane is particularly effective at protecting the skin against UVA.




Classification: Sunscreen Filter 




Country of Origin: Multisourced 

Butyrospermum Parkii (Shea) Butter

Shea butter - ours is from Ghana - has been used for centuries as
protection against wind, sun and weather burn. It comes from the nut of the African Shea tree. There is evidence of shea butter production going back to the 14th century. Shea butter melts at body temperature so it absorbs rapidly into the skin, meaning it doesn't leave a greasy finish.




Classification: Natural 




Country of Origin: Ghana
C12-15 Alkyl Benzoate is used as an emollient and skin conditioning agent, which helps to provide the light, silky texture in our sunscreens

Where we use synthetic ingredients for product integrity we carefully select them to ensure they are safe and as mild and gentle as possible for delicate and sensitive skin. 




Classification: Synthetic 




Country of Origin: Multisourced

Calcium Pantothenate is the salt of Pantothenic acid (vitamin B5) and works as a hair conditioning agent enhancing the appearance and feel of the hair.
Although this is from a synthetic source, it is analogous to vitamin B5 found naturally within foods such as dairy foods and eggs and some plant sources such as sunflower seeds and avocados.

Where we use synthetic ingredients for product integrity we carefully select them to ensure they are safe and as mild and gentle as possible for delicate and sensitive skin. 





Classification: Synthetic 




Country of Origin: UK

Caprylhydroxamic Acid is a chelating agent found in our sun cream products. Chelating agents are synthetic compounds that react with ions to form a stable, water-soluble complex, they also have antimicrobial properties to help boost preservation systems.

Where we use synthetic ingredients for product integrity we carefully select them to ensure they are safe and as mild and gentle as possible for delicate and sensitive skin. 




Classification: Synthetic




Country of Origin: Multisourced

Caprylic/Capric Triglyceride

Naturally derived emollients such as caprylic/capric triglycerides are similar to the natural lipids found in skin and work by filling the gaps between the skin cells to improve moisturisation and skin suppleness.





Classification: Naturally Derived




Country of Origin: Indonesia & Malaysia

A humectant and emollient, that helps lock moisture into the skin to help keep it moisturised. Humectants attract and hold moisture leaving skin feeling hydrated and prevent skin from drying out.



Classification: Naturally Derived




Country of Origin: Multisourced

Carbomer is a synthetic polymer used in formulations as a texture enhancer to create viscosity and gel like formulations.

Where we use synthetic ingredients for product integrity we carefully select them to ensure they are safe and as mild and gentle as possible for delicate and sensitive skin. 




Classification: Synthetic




Country of Origin: Multisourced 

Cellulose gum in used in our sunscreen products as a viscosity controlling agent and film former to help ensure continuous coverage on the skin.




Classification: Naturally Derived 




Country of Origin: Multisourced

Cetearyl Alcohol is a naturally derived fatty alcohol which is an emulsifier that also gives a product texture and thickness.


An emulsifier is used in a product to ensure that the oil phase and water phase, that would not normally like to mix, form a stable emulsion. 




Classification: Naturally Derived 




Country of Origin: Indonesia & Malaysia

Cetrimonium Chloride is a quaternary ammonium salt hair conditioning agent. The ingredient is slightly positively charged whereas the proteins that make up hair are slightly negatively charged, thus ensuring the hair is left feeling both conditioned and static free.

There are several different quaternary ammonium salt hair conditioning agents - however Cetrimonium Chloride is known for its very light feel making it great for a conditioner for fine and fly away hair.




Classification: Naturally Derived 




Country of origin: Indonesia and Malaysia 


One of the 26 fragrance allergen ingredients that must be labelled separately on the ingredients list, in addition to the term parfum (fragrance). This ingredient can be both synthetic or naturally occurring in essential oils. 




Classification:  Fragrance component 




Country of origin: n/a


Our skin care products are all pH balanced so they work in harmony with the skins natural pH (pH 5-5.5) and reduce the risk of irritation. The lactic acid is a pH buffer and is used to ensure that the finished pH of the formulation meets our product specification of pH 5-5.5.




Classification:  Natural




Country of origin:  Belgium, Netherlands, Germany, France, Poland, Russia, Ukraine, Belarus, India Westcoast, El Salvador, Austria, Romania, Hungary, Czech Republic, Slovakia, China


One of the 26 fragrance allergen ingredients that must be labelled separately on the ingredients list, in addition to the term parfum (fragrance). This ingredient can be both synthetic or naturally occurring in essential oils. 




Classification: Fragrance component




Country of Origin: n/a

Citrus Aurantium Dulcis (Orange) Peel Oil Expressed

Oranges originated in Ancient China, and are now the most cultivated fruit tree in the world with 73 million tonnes of oranges produced worldwide in 2017! Sweet orange - Citrus Aurantium Dulcis - is actually a hybrid of a mandarin and a pomelo, and our essential oil comes from Mexico.  It is expressed, which means the peel is literally pressed to release the essential oil, which is what creates the amazing aroma. A 'cheerful' oil, it's fragrance is known to be uplifting and works to combat stress.




Classification:  Natural




Country of origin:  Mexico


Citrus Paradisi (Grapefruit) Peel Oil

Our grapefruit oil is sourced from the USA. As this is a by-product of the food industry it makes it a truly sustainable oil, helping to ensure there is zero waste.


The peel oil is created using the expression method. This is the most natural method of extraction, as it does not involve heat or any extraction chemical. Expressed oils are produced by pressing the peel to physically crush and grind the oil out of the peel. The oil is then filtered to yield the pure grapefruit essential oil we use in our products (Citrus Paradisi (Grapefruit) Peel Oil).
We use it for its fresh zesty aroma. 




Classification:  Natural 




Country of origin: Texas, USA


Citrus Reticulata (Tangerine) Peel Oil

Tangerines have been cultivated for thousands of years, and were first brought to Europe through the Port of Tangier hence the name. Our organic tangerine oil comes from Italy and has benefits similar to those of Lavender oil - so soothing and helping to promote healthy sleep. In Chinese Medicine, they believe that tangerine oil controls and stabilises the flow of energy (Qi) of the body, and in Ayurvedic medicine it is regarded as a detoxifying agent helping mental clarity and overall health.

Classification: Natural




Country of Origin: Italy

Cocamidopropyl Betaine is a mild naturally derived amphoteric surfactant. It is derived from the fatty acids from coconut oil. The word surfactant is short for the term 'surface active ingredient'. They play several important roles in cosmetic products including cleansing by dissolving dirt. When used within our wash formulations, it creates a gentle foam whilst gently cleansing skin and hair without causing irritation. 

Classification: Naturally Derived




Country of Origin: Philippines & Indonesia

Coco-glucoside is an exceptionally mild naturally derived non-ionic surfactant. It is derived from coconut and corn. When used within our wash formulations, it creates a gentle foam whilst gently cleansing skin and hair without causing irritation.

Classification: Naturally Derived




Country of Origin:  Asia - mainly Indonesia, Philippines and Malaysia. Europe - mainly France and Spain

Cocos Nucifera (Coconut) Fruit Extract

Our coconut fruit extract is sourced from Sri Lanka and the Philippines and is used in our After sun for its skin conditioning properties.

Classification: Natural 




Country of Origin: Sri Lanka, Philippines

Cocos Nucifera (Coconut) Oil

We source our organic coconut oil from a direct sourcing project in the Philippines. The project involves over 500 farmers who grow and harvest coconuts using traditional organic production methods.

Once harvested, the organic coconuts are transported to a local processing facility where they are processed into high quality organic coconut oil. The value is created locally, directly benefiting communities.
The oil is produced by cold pressing the flesh found inside the shell of the coconut.

The project is helping to support local farmers to improve their livelihoods. By assisting the farmers with technical support and agronomists' expertise, they access organic premiums for their crops, a welcome supplement to their household incomes.

Coconut oil is rich in triglycerides which are naturally found in skin lipids. Skin lipids are critical to maintaining the skin's protective barriers by preventing water loss & protecting skin from external aggressors. Therefore, plant oils rich in triglycerides help enhance the skin's natural barrier and protect against moisture loss.

Coconut oil is quickly absorbed into the skin making it an excellent emollient. The main components of coconut oil are the saturated fatty acids lauric acid & myristic acid and it is rich in vitamin E a natural anti-oxidant.

Classification: Natural




Country of Origin: Philippines 

Cocos Nucifera (Coconut) Water

Our organic coconut water is sourced ethically and sustainably from coconuts grown in Sri Lanka and the Philippines. After the coconut is harvested, the coconut flesh is gently grated into slices and toasted to produce high quality organic coconut chips before creating a coconut water. 

Classification: Natural 




Country of Origin: Sri Lanka, Philippines

One of the 26 fragrance allergen ingredients that must be labelled separately on the ingredients list, in addition to the term parfum (fragrance). This ingredient can be both synthetic or naturally occurring in essential oils. 

Classification: Fragrance component 




Country of Origin: n/a
Decyl Glucoside is an exceptionally mild naturally derived non-ionic surfactant. It is derived from coconut and corn. When used within our wash formulations, it creates a gentle foam whilst gently cleansing skin and hair without causing irritation.




Classification: Naturally Derived




Country of Origin:  Asia - mainly Indonesia, Philippines and Malaysia. Europe - mainly France and Spain

Dehydroacetic acid is used as a preservative. Preservatives are used in products to keep them in good condition and prevent them becoming contaminated during use and in turn prevent our consumers from exposure to harmful microorganisms. This is particularly important with babies and children who are more prone to infections. We select our preservatives carefully, choosing mild broad spectrum preservatives at a relatively low concentration, to ensure our products are effectively preserved to maintain shelf life.




Classification: Preservative




Country of Origin: Germnay / USA

Used in some of our sunscreen products for its skin conditioning and film forming properties. Film forms help ensure continuous coverage on the skin.




Classification: Synthetic




Country of Origin: Multisourced

Dicaprylyl Ether is a naturally derived emollient used in our sunscreen formulations due to it light skin feel and skin conditioning properties.




Classification: Naturally Derived 




Country of Origin: Multisourced


Diethylamino Hydroxybenzoyl Hexyl Benzoate

Diethylamino Hydroxybenzoyl Hexyl Benzoate is an organic UV sunscreen. This means that it works by absorbing UV light and converting it into non harmful energy. Diethylamino Hydroxybenzoyl Hexyl Benzoate is particularly effective at protecting the skin against UVA.





Classification: Sunscreen Filter




Country of Origin: Multisourced


Diethylhexyl Butamido Triazone

Diethylhexyl Butamido Triazone is an organic UV sunscreen. This means that it works by absorbing UV light and converting it into non harmful energy. Diethylhexyl Butamido Triazone is effective at protecting the skin against both UVA and UVB.





Classification: Sunscreen Filter




Country of Origin: Multisourced


Chelating agents are compounds that react with ions to form a stable, water-soluble complex, they also have antimicrobial properties to help boost preservation systems.
Where we use synthetic ingredients for product integrity we carefully selects them to ensure they are safe and as mild and gentle as possible for delicate and sensitive skin. 





Classification: Synthetic 




Country of Origin: Multisourced

Ethylhexyl Salicylate is an organic UV sunscreen. This means that it works by absorbing UV light and converting it into non harmful energy. Ethylhexyl Salicylate is particularly effective at protecting the skin against UVB.




Classification: Sunscreen Filter 




Country of Origin: Multisourced

Ethylhexyl Triazone is an organic UV sunscreen. This means that it works by absorbing UV light and converting it into non harmful energy. Ethylhexyl Triazone is particularly effective at protecting the skin against UVB.




Classification: Sunscreen Filter 




Country of Origin: Multisourced

Ethylhexylglycerin is used in our sunscreen formulations as a preservative enhancer to work with the preservatives in the formulation to ensure the products are adequately protected against harmful microbes.





Classification: Synthetic 




Country of Origin: Multisourced
Ficus Carica (Fig) Fruit Extract

The fig plant was one of the first plants to be cultivated by humans. Our organic fig extract comes from Turkey and France, and is extracted from the fruit and leaves of the plant. Extract of fig is an antioxidant and emollient so helps to keep skin & hair smooth and soft.




Classification: Natural




Country of Origin: Turkey & Provence, France
Galactoarabinan is used in our sunscreen formulations as a film former to ensure continuous coverage on the skin 





Classification: Naturally Derived 




Country of Origin: Multisourced

Naturally derived humectants such as Glycerin also aid moisturisation. Humectants attract and hold moisture leaving skin feeling hydrated and prevent skin from drying out.





Classification:  Naturally Derived




Country of Origin:  Asia - mainly Indonesia, Philippines and Malaysia. Europe - mainly France and Spain

Glyceryl Stearate is a naturally derived emulsifier that also gives a product texture and thickness. An emulsifier is used in a product to ensure that the oil phase and water phase, that would not normally like to mix, form a stable emulsion. 




Classification: Naturally Derived 




Country of Origin: Indonesia and Malaysia 

Glyceryl Stearate SE is a naturally derived emulsifier that also gives a product texture and thickness. An emulsifier is used in a product to ensure that the oil phase and water phase, that would not normally like to mix, form a stable emulsion. 





Classification: Naturally Derived 




Country of Origin: Indonesia and Malaysia 

Guar Hydroxypropyltrimonium Chloride (Guar Gum)

Guar hydroxypropyltrimonium chloride is a hair conditioning ingredient which works by smoothing hair cuticles to leave hair looking shiny and to help with detangling.





Classification: Naturally Derived 




Country of Origin: China, France
Helianthus Annuus (Sunflower) Seed Oil

A non-fragrant plant oil used for its emollient properties. Rich in linoleic acid (omega 6) it conditions skin and hair. Ours is produced from sunflowers grown in Tunisia and Morocco. 




Classification: Natural 




Country of Origin: Morocco, Tunisia

One of the 26 fragrance allergen ingredients that must be labelled separately on the ingredients list, in addition to the term parfum (fragrance). This ingredient can be both synthetic or naturally occurring in essential oils. 





Classification: Fragrance component 




Country of Origin: n/a

Hydrogenated Ethylhexyl Olivate

Hydrogenated Ethylhexyl Olivate is a skin conditioner derived from olive oil. It has a unique skin feel which creates a long lasting soft and silky feel on skin but with a satin finish so skin does not feel greasy. 





Classification: Naturally Derived 




Country of Origin: Spain, Italy, Greece, Dominican Republic

Hydrogenated Olive Oil Unsaponifiables

Hydrogenated Olive Oil Unsaponifiables is a skin conditioner derived from olive oil.  It has a unique light soft to touch skin feel without leaving a heavy greasy after feel on the skin.





Classification: Naturally Derived




Country of Origin: Spain, Italy, Greece

Hydroxyethylcellulose is a viscosity controlling ingredient that helps make product easier to spread on skin and hair. 




Classification: Naturally Derived




Country of Origin: Netherlands

Hydroxypropyltrimonium Honey

A honey derived ingredient which conditions and moisturises hair. Due to its hydroscopic nature it is able to effectively bind moisture into hair leaving it feeling smooth.





Classification: Naturally Derived 




Country of Origin: Canada

Hydroxypropyltrimonium Hydrolyzed Corn Starch

Our hydrolysed corn starch is great at controlling natural curls and reducing frizz. Hair looks healthy and has a natural shine leaving hair feeling smoother and sleeker. 




Classification: Naturally Derived




Country of Origin: Europe

Hydroxypropyltrimonium Hydrolysed Wheat Protein

Naturally derived hair conditioning agent that imparts body and texture to the hair and increases moisturisation.





Classification: Naturally Derived 




Country of Origin: Europe 
We use this as a solvent for one of our hair conditioning ingredients.




Classification: Synthetic




Country of Origin: USA

Naturally derived skin conditioning emollient that leaves skin feeling soft and smooth.




Classification: Naturally Derived




Country of Origin: Europe - Spain, Malaysia and Indonesia
Our skin care products are all pH balanced so they work in harmony with the skins natural pH (pH 5-5.5) and reduce the risk of irritation. The lactic acid is a pH buffer and is used to ensure that the finished pH of the formulation meets our product specification of pH 5-5.5





Classification: Natural




Country of Origin: Thailand 

Lauryl Glucoside is a mild naturally derived non-ionic surfactant. It is derived from corn and coconut. The word surfactant is short for the term 'surface active ingredient'. They play several important roles in cosmetic products including cleansing by dissolving dirt. When used within our wash formulations, it creates a gentle foam whilst gently cleansing skin and hair without causing irritation.




Classification: Naturally Derived 




Country of Origin: Asia - mainly Indonesia, Philippines and Malaysia. Europe - mainly France and Spain

One of the 26 fragrance allergen ingredients that must be labelled separately on the ingredients list, in addition to the term parfum (fragrance). This ingredient can be both synthetic or naturally occurring in essential oils. 





Classification: Fragrance component 




Country of Origin: n/a

One of the 26 fragrance allergen ingredients that must be labelled separately on the ingredients list, in addition to the term parfum (fragrance). This ingredient can be both synthetic or naturally occurring in essential oils. 





Classification: Fragrance component 




Country of Origin: n/a
Maltodextrin is a naturally derived plant based sugar that is used for it's hair conditioning properties.




Classification: Naturally Derived 




Country of Origin: France

Mangifera Indicia (Mango) Fruit Extract

Mango tree is native to the Indo-Burmese region, located at the foot of the Himalaya. The earliest reference to mango cultivation is in India around 2000 BC. Mango is known as the 'Queen of Tropical Fruits' and has a high vitamin and mineral content. Our mangoes are sourced from South America and Africa.





Classification: Natural




Country of Origin: Brazil, Peru, Cameroon, Spain, Burkina Fasso

Melaleuca Alternifoliate (Tea Tree) Leaf Oil

Tea tree oil comes from the Melaleuca Tree native to Eastern Australia and we source ours from a co-operative of producers in New South Wales. Tea tree oil is commonly used as a topical antiseptic agent because of its antimicrobial properties, and has been known to reduce inflammation.





Classification: Natural 




Country of Origin: Australia 

Mentha Arvensis (Peppermint) Oil

Organic peppermint essential oil - ours comes from India- is a natural soother of skin and scalp as it has natural anti-inflammatory and antiseptic properties, and is also thought to aid dryness and itching.





Classification: Natural 




Country of Origin: India 

Microcrystalline Cellulose

An emulsifying and stabilising agent that helps to ensure sunscreen formulations are stable and do not separate. 





Classification: Naturally Derived 




Country of Origin: Multisourced
Niacinamide is a form of vitamin B3 and is used as a hair conditioning agent. 




Classification: Synthetic




Country of Origin: China
Octocrylene is an organic UV sunscreen. This means that it works by absorbing UV light and converting it into non harmful energy. Octocrylene is effective at protecting the skin against both UVA and UVB.




Classification: Sunscreen Filter 




Country of Origin: Multisourced
Panthenol is also known as provitamin B5. It is used in our sunscreen formulations for its skin conditioning properties. When applied to the skin panthenol is quickly converted to pantothenic acid which binds water increasing skin hydration. 





Classification: Synthetic 




Country of Origin: China 

The term parfum (fragrance) is used to represent the fragrance blend used in the product. Fragrance blends can be made up of a mixture of both natural, naturally derived and synthetic ingredients to create the desired scent; we use a blend of all three to create fragrances that are suitable for sensitive skin. The advantages of fragrance blends over neat essential oils is we can create more innovative and complex scents that last while in use on the skin and hair.





Classification: Synthetic 




Country of Origin: UK

Phenoxyethanol is used as a preservative. Preservatives are used in products to keep them in good condition and prevent them becoming contaminated during use and in turn prevent our consumers from exposure to harmful microorganisms. This is particularly important with babies and children who are more prone to infections. We select our preservatives carefully, choosing mild broad spectrum preservatives at a relatively low concentration, to ensure our products are effectively preserved to maintain shelf life.





Classification: Preservative




Country of Origin: UK, Europe 

Phenylbenzimidazole Sulfonic Acid

Phenylbenzimidazole Sulfonic Acid is an organic UV sunscreen. This means that it works by absorbing UV light and converting it into non harmful energy. Phenylbenzimidazole Sulfonic Acid is effective at protecting the skin against UVB.





Classification: Sunscreen Filter




Country of Origin: Multisourced

Polyglyceryl-3 Dicitrate/Stearate

A naturally derived emulsifier. An emulsifier is used in a product to ensure that the oil phase and water phase, that would not normally like to mix, form a stable emulsion.





Classification: Naturally Derived 




Country of Origin: Indonesia and Malaysia 

Polysorbate 20 is a non-ionic surfactant used to solubilise the fragrance and essential oil used in our Baby Bedtime Pillow Spray. 





Classification: Synthetic 




Country of Origin: Europe, Asia 

Potassium Sorbate is used as a preservative. Preservatives are used in products to keep them in good condition and prevent them becoming contaminated during use and in turn prevent our consumers from exposure to harmful microorganisms. This is particularly important with babies and children who are more prone to infections. We select our preservatives carefully, choosing mild broad spectrum preservatives at a relatively low concentration, to ensure our products are effectively preserved to maintain shelf life.





Classification: Preservative




Country of Origin: Germany, Spain, Multi-sourced

Is the salt of vitamin B6 and is used as a hair conditioning agent. 





Classification: Synthetic 




Country of Origin: China 

Pyrus Malus (Apple) Fruit Extract

Apples were thought to have been domesticated 4-10,000 years ago in the Tian Shan Mountains in Central Asia, and were brought to Europe along the Silk Road. Our organic apple extract is sourced from Europe and has known skin conditioning properties.




Classification: Natural 




Country of Origin: EU
Rheum Officinale (Rhubarb) Stem Extract

Our rhubarb extract is sourced from France and is included for its hair conditioning properties.  




Classification: Natural




Country of Origin: France 

Rosmarinus Officinalis (Rosemary) Leaf Extract

Rosmarinus Officinalis (Rosemary) Leaf Extract is used in our formulations for its antioxidant properties. 





Classification: Natural




Country of Origin: Morocco, Tunisia

Rubus Idaeus (Raspberry) Fruit Extract

The Latin name for a red raspberry - Rubus Idaeus - refers to it coming from Mount Ida, which was located near the Ancient Greek city of Troy. Organic Raspberry extract - ours is a native of and comes from Europe - is known as a skin conditioning agent and contains a broad spectrum of antioxidants.





Classification: Natural 




Country of Origin: EU
Saponaria Officinalis Leaf Extract

Our soapwort extract is included in our nappy cream due to its antimicrobial properties, helping to protect delicate skin. Ours is sourced from Serbia. 





Classification: Natural




Country of Origin: Serbia 

Silica is a naturally derived thickening agent.





Classification: Naturally Derived 




Country of Origin: France 

Sodium Ascorbyl Phosphate

A derivative of Vitamin C which is used as an antioxidant in some of our formulations.





Classification: Synthetic 




Country of Origin: China 

Sodium Benzoate is used as a preservative. Preservatives are used in products to keep them in good condition and prevent them becoming contaminated during use and in turn prevent our consumers from exposure to harmful microorganisms. This is particularly important with babies and children who are more prone to infections. We select our preservatives carefully, choosing mild broad spectrum preservatives at a relatively low concentration, to ensure our products are effectively preserved to maintain shelf life.





Classification: Preservative




Country of Origin: China, Germany, Spain, Canada, Netherlands

A natural viscosity controlling ingredient, it is added to formulations to help thicken them. 





Classification: Natural 




Country of Origin: UK

Our skin care products are all pH balanced so they work in harmony with the skins natural pH (pH 5-5.5) and reduce the risk of irritation. Sodium Citrate is a pH buffer and is used to ensure that the finished pH of the formulation meets our product specification of pH 5-5.5





Classification: Synthetic 




Country of Origin: Multi-sourced

Sodium Coco-Sulfate is a mild naturally derived anionic surfactant. It is derived from the fatty acids from coconut oil. The word surfactant is short for the term 'surface active ingredient'. They play several important roles in cosmetic products including cleansing by dissolving dirt. When used within our wash formulations, it creates a gentle foam whilst gently cleansing skin and hair without causing irritation. 





Classification: Naturally Derived 




Country of Origin: Asia - mainly Indonesia, Philippines and Malaysia 

Our skin care products are all pH balanced so they work in harmony with the skins natural pH (pH 5-5.5) and reduce the risk of irritation. The sodium hydroxide is a pH adjuster and is used to ensure that the finished pH of the formulation meets our product specification of pH 5-5.5





Classification: Synthetic 




Country of Origin: Sweden, UK

Sodium Lauryl Glucose Carboxylate

Sodium Lauryl Glucose Carboxylate is a naturally derived surfactant made from plant based sugars. The word surfactant is short for the term 'surface active ingredient'. They play several important roles in cosmetic products including cleansing by dissolving dirt. When used within our wash formulation, it created a gentle foam whilst gently cleansing skin and hair without causing irritation. 





Classification: Naturally Derived 




Country of Origin: Asia - mainly Indonesia, Philippines and Malaysia. Europe - mainly France and Spain

Sodium Starch Octenylsuccinate

A naturally derived emulsion stabiliser and viscosity controlling agent.





Classification: Naturally Derived 




Country of Origin: France

Sorbic Acid is used as a preservative. Preservatives are used in products to keep them in good condition and prevent them becoming contaminated during use and in turn prevent our consumers from exposure to harmful microorganisms. This is particularly important with babies and children who are more prone to infections. We select our preservatives carefully, choosing mild broad spectrum preservatives at a relatively low concentration, to ensure our products are effectively preserved to maintain shelf life.





Classification: Preservative




Country of Origin: USA, multi-sourced

A naturally derived long chain fatty acid used for its emulsion stabilising properties.





Classification: Naturally Derived 




Country of Origin: Indonesia and Malaysia 

Sucrose Laurate is a mild naturally derived non-ionic surfactant. The word surfactant is short for the term 'surface active ingredient'. They play several important roles in cosmetic products including cleansing by dissolving dirt. When used within our wash formulation, it created a gentle foam whilst gently cleansing skin and hair without causing irritation. 




Classification: Naturally Derived 




Country of Origin: Malaysia, Indonesia and Philippines 
Theobroma Cacoa (Cocoa) Seed Butter

Cocoa butter - harvested in West Africa is extracted from cocoa beans
which are also used to make chocolate! Cocoa butter, rich in antioxidant vitamin E, melts at body temperature, and leaves a velvety finish on skin once absorbed.




Classification: Natural 


Country of Origin: Ivory Coast, Nigeria, Ghana, Cameroon

Also known as vitamin E, we use it in some of our formulations for its skin conditioning and antioxidant properties.




Classification: Naturally Derived 




Country of Origin: China 

Also known as vitamin E acetate, this is a stable form of vitamin E. We use this in some of our formulations for its skin conditioning and antioxidant properties.





Classification: Synthetic 


Country of Origin: Switzerland, Multisourced

Triacontanyl PVP is a safe and effective synthetic polymer which forms a fine film on the skin. It is used in our sunscreen formulations to make them water resistant.

Where we use synthetic ingredients for product integrity we carefully select them to ensure they are safe and as mild and gentle as possible for delicate and sensitive skin. 





Classification: Synthetic 


Country of Origin: Multisourced
Vitis Vinifera (Grape) Seed Oil

Grape Seed Oil is extracted from the seeds of Vitis Vinifera.


The oil is obtained from the seeds by solvent extraction. The oil obtained is then filtered and fully refined by deodorisation and decolouration to produce a high quality pure oil. Rich in omega 6, grapeseed oil it used as a carrier oil in our Baby Oil and Farmologie Body oil as it is easily absorbed into all skin types. 





Classification: Natural 


Country of Origin: Europe - France, Italy

VP/Hexadecene Copolymer is a safe and effective synthetic polymer it forms a fine film on the skin. It is used on our sunscreen formulations to make them water resistant.

Where we use synthetic ingredients for product integrity we carefully select them to ensure they are safe and as mild and gentle as possible for delicate and sensitive skin. 





Classification: Synthetic 


Country of Origin: Multisourced
Xanthan gum is a natural gum polysaccharide produced from the fermentation of carbohydrates and is commonly used in foods as well as cosmetics.


We use Xanthan gum as a thickener and stabiliser in some of our emulsion formulations.




Classification: Naturally Derived


Country of Origin: China, Multisourced