I had the idea for Childs Farm in 2010 when wallowing in a vastly expensive bubble bath made of naturally derived ingredients, marvelling at how it didn't irritate my sensitive skin.
At the time, both my girls - then 2 and 4 - suffered from sensitive, eczema-prone skin and fine fly-away hair. I struggled to find products on the market that catered for their skin or hair; products that didn't irritate, didn't smell unpleasant, were affordable and really worked. And like many parents, I was reluctant to use medicated creams or steroid creams on their infant skin – I wanted a natural solution.
As a family we've always used natural and holistic remedies wherever possible, so using this know-how and after two years of mixing and stirring, in 2012 we launched our first range of six products online. Then followed a lot of hustling of the grocers and high street retailers, until in 2014 we secured our first bricks and mortar listings in Boots and Waitrose. It was a baptism of fire – my background was banking not retail, and boy, did I get a lot wrong!

Seven years later...
...and thanks to a fantastic team of intrepid, determined and slightly bonkers Childs Farmers, I'm so proud to say that Childs Farm is the leading baby & child toiletries brand in the UK. But what makes this even more fulfilling is that every day we receive letters, postcards, pictures and emails from families who at last have little ones who are happy in their skin thanks to our brilliantly performing products.

But we aren't stopping there! Not wanting to let the grass grow under our feet for too long, last year – in the middle of the pandemic! – we decided to launch Farmologie, a range of sensitive body care products for adult skin, so all ages can benefit from the Childs Farm magic. 
The innovation in formulas created by Dr Louise Norman & her team of chemists is best in class for adult sensitive skin, and with the irritation free, fabulous fragrances and new neon sustainable packaging, we've managed to make sensitive skin care look pretty sexy! With a campaign headed up by the uber-talented Jasmine Jobson whose own sensitive skin story proves the efficacy of the range, we're looking to bring skin happiness and confidence to many more.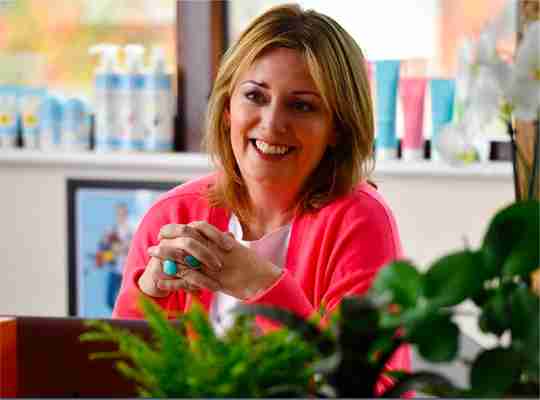 From Us, To You
Thank you to all of you who have supported us over the years and shared the brand love. Many of our new products have been suggested by you & we continue to work to produce much of what you have asked for, so if you do have any more suggestions for us, please let us know by emailing enquiries@childsfarm.com and we will add your ideas and needs into the pot!