Our 3-step routine
Step 1: Bath soak

Long-lasting velvety bubbles to gently cleanse delicate skin providing 12-hour hydration, while the DreamScentz™ sleep enhancing technology calms the mind ready for sleep.

Step 2: Calming massage lotion

Rich cream to oil formulation perfect for bonding baby massage, provides clinically proven 24-hour moisturisation. Created with DreamScentz™ sleep enhancing fragrance technology to help aid sleep.

Step 3: Sleep mist

Every parent's secret weapon. This unique lavender & moon milk sleep mist has been created using DreamScentz™ sleep enhancing fragrance technology to help aid a restful night's sleep.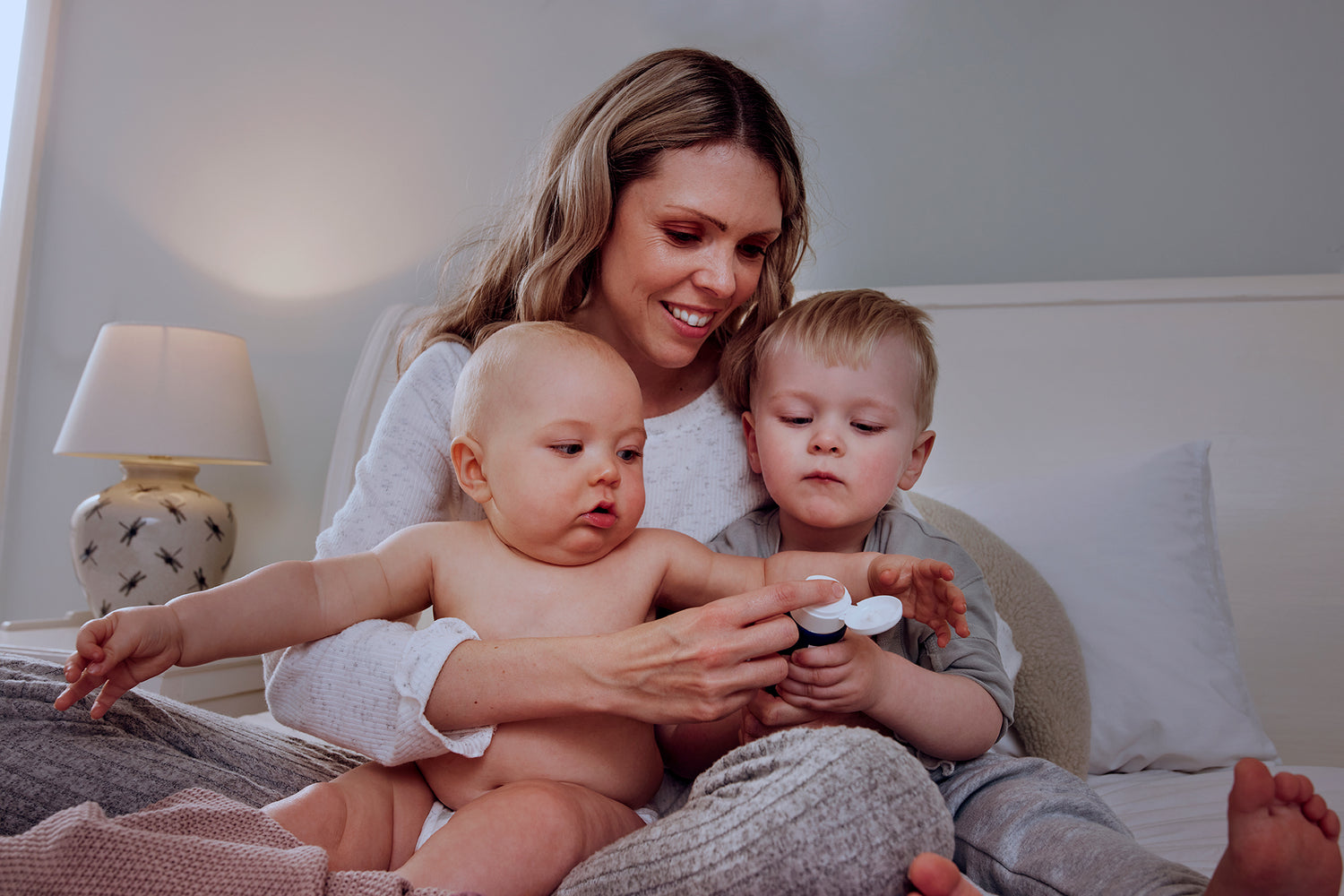 9/10 parents love the calming fragrance
This 3-step routine creates a more relaxing bedtime for them and their little ones*
Sleep! It's something parents lose a lot of , in fact, they lose 550 hours of sleep✝ in the first 6-months of our baby's life. Well, sleep deprived parents, this one's for you!
Creating sweet dreams for littles ones (and their parents!), we've created a 3-step routine to help aid a restful night's sleep and nourish delicate skin.
Working with fragrance experts at Givaudan we've created our own unique lavender & moon milk fragrance using Dreamscentz™** technology that's scientifically proven to help aid sleep. And we haven't stopped there, these NEW rich formulations help soothe and nourish delicate skin to ensure babies and young children have their best night's sleep.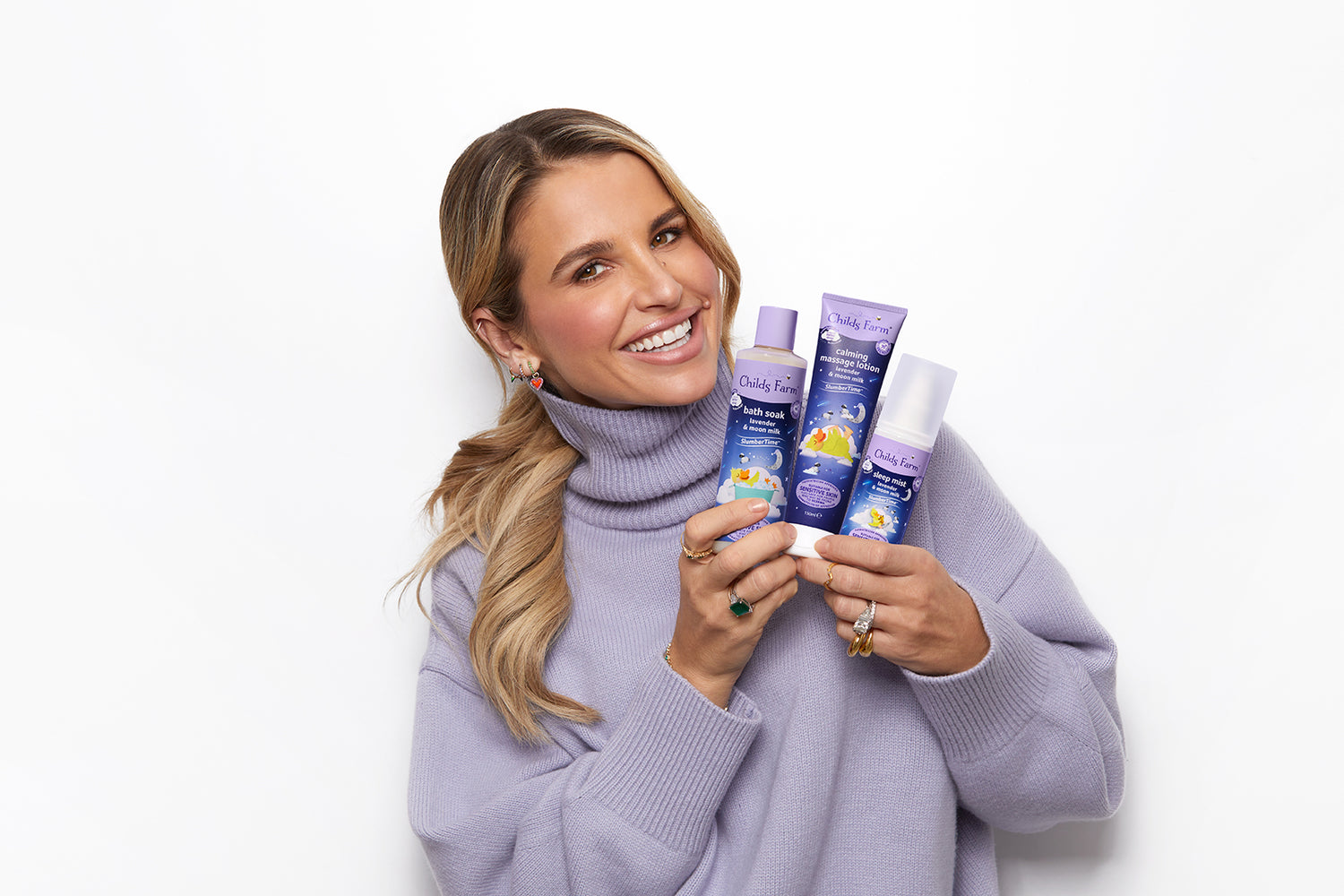 "We absolutely love the Childs Farm three step routine which has been so, so good with the kids. I am convinced it helps them get a better night's sleep. Thanks Childs Farm for the extra winks"
Vogue Williams
TV Presenter & Mum of 3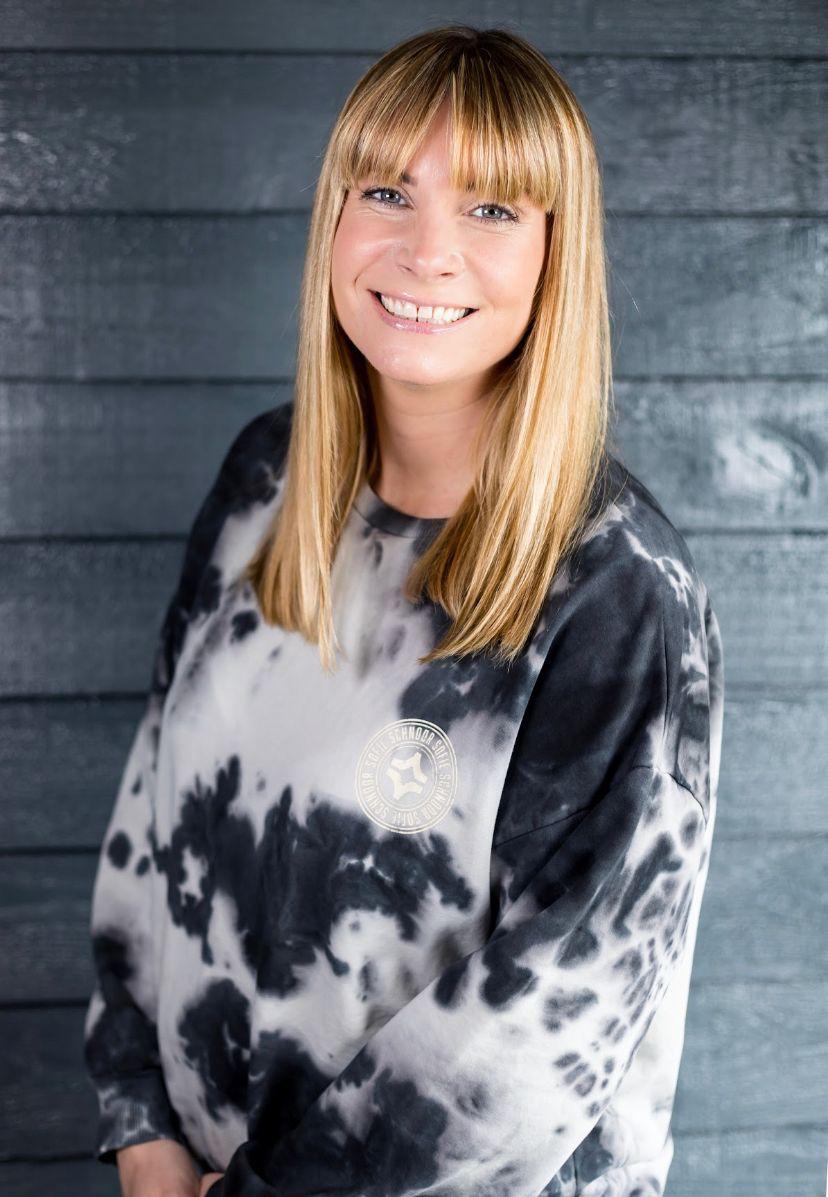 5 top tips for a restful night's sleep
Setting up a morning routine
Wake your baby at the same time every morning. This helps your baby's internal body clock so they will naturally fall into a morning nap time routine.
Nap time routine
Look out for your baby's tired signs. Every baby is different, but often jerking arms or rubbing eyes is a good indication. Try to put your baby down to nap when they do occur. If baby is having short naps, you can always try to extend these by 5-10 minutes.
Establish a healthy bedtime routine for your baby
Choose 4 things that can be done in order and stick to them. For example, you could do a bath, moisturising massage, feed, then bedtime story to create a calming and consistent wind down routine for your little one.
Setting up a good sleeping environment for your baby.
A dark room, cool temperature, comfortable clothes, white noise, and comforting fragrance including lavender fragrance will all help calm your little one before sleep.
Think about your baby's journey into sleep
Some babies like to be fed or rocked to sleep. However, if this isn't working, test other wind down routines to find what works best for your baby like a warm, fragrant bath to bring your baby's body temperature down before nap time.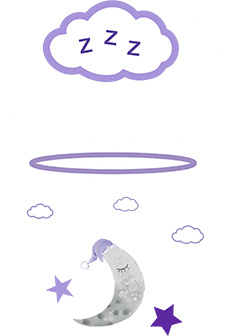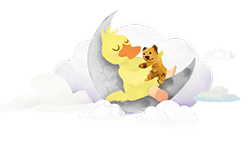 Spotify Playlist created by Sleep Coach Lisa Lamb
We all know a lullaby is a great way to help little ones drift off for a night of sweet dreams, but at the end of a long day, there's only so many times you can sing twinkle twinkle little star.
We've worked with Sleep Coach, Lisa Lamb AKA The Night Ninja to bring you a dreamy playlist of sleep music to help relax and calm your baby for a restful night's sleep.
*based on a consumer user trial with 104 participants after fourteen days use using our SlumberTime™ regime
**DreamScentz™ is a trademark of Givaudan
✝Childs Farm survey conducted by Survey Monkey in January 2023 across the UK with a sample of 500 parents, aged 18-50