After years of careful planning, countless assessments and a tractor-load of action taking, we're incredibly excited to now be an officially certified B Corporation®.
In fact, we're the first British brand in the baby & child personal care category to achieve this and we're joining a prestigious list of like minded businesses.

So, what is a B Corp™ exactly?
B Corp™ certification is the world's leading measure of how consciously a business makes its products, treats its people, chooses its suppliers, governs its actions, respects its community 👋, and helps the environment.
It means that Childs Farm not only creates fantastic products for sensitive skin, but does it in a way which is socially and environmentally respectful.
Certification means our approach - kind to skin, kind to planet, kind to people - has been given the gold standard seal of approval and we couldn't be prouder.
Keep scrolling to learn more about these three foundational principles which drive everything we do...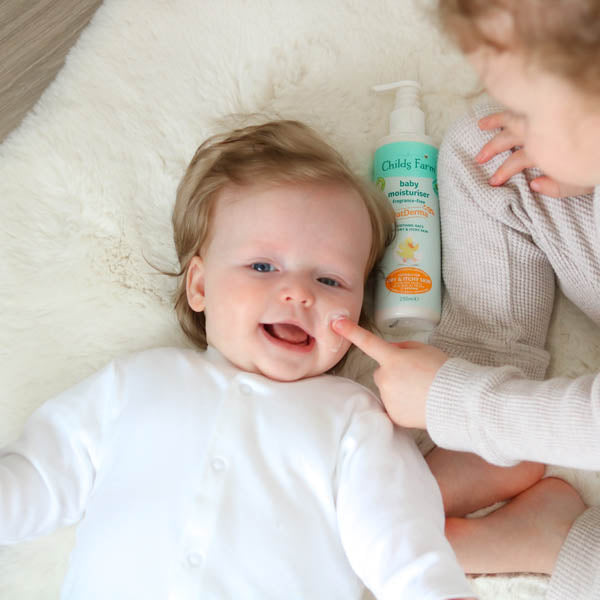 Kind to skin
You are our number one and everything we do is to produce products that you'll love and which will look after your skin. 🥰
Our happy skin promise™ is our reassurance that we've done our very best for little ones and that every bottle we sell is designed with that in mind.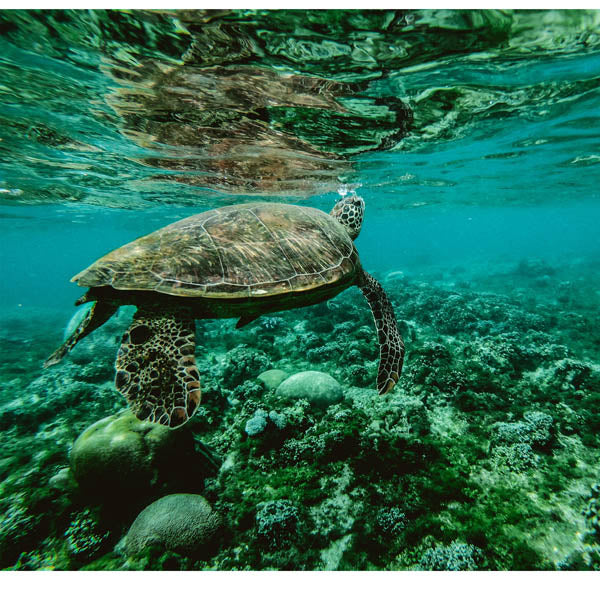 Kind to planet
We use 100% Prevented Ocean Plastic in our bottles, this is plastic that would have likely ended up in oceans if not collected as part of this scheme.
The programme we are part of is responsible for preventing over 1,000 tonnes of plastic from entering the ocean every month.
We are also Carbon neutral plus.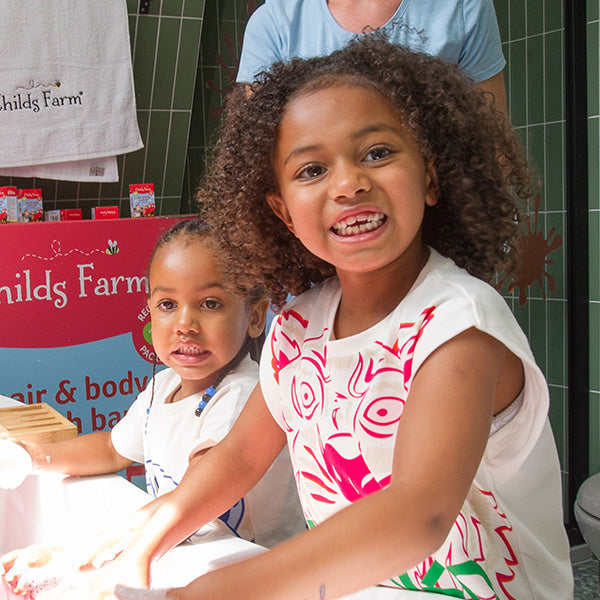 Kind to people
We embed policies and practices to support equal treatment for all to make Childs Farm a truly inclusive and diverse workforce that inspires creativity.
We were nominated for the 2021 Great British Workplace Wellbeing Awards reflecting our values and the importance we place on wellness with our team of Childs Farmers.
A message from our founder
'Delivering best-in-class, positive environmental, social and corporate governance has been in the DNA of Childs Farm since I made the first bottles at our kitchen table in 2010.  Since then, we have been relentless in our pursuit of doing the right thing for our consumers, our retailers and the planet. 
The recognition of all of our hard work through our B Corp Certification is just a wonderful moment for our brand, but we aim to be continually better, year after year, creating the best products for sensitive skin, using the best sustainably and ethically sourced natural origin ingredients, in packaging that is recycled, sustainable and recyclable.
Being a parent is hard, so at Childs Farm we aim to do some of the heavy lifting for you by creating the best products for yours and your little ones' skin and hair, whilst doing the best for the planet too.'