We can tell you endless reasons why our products are the best and the difference they can make to all skin types, but it's the stories of those who have experienced it themselves that are the most compelling and indeed reassuring. So here follows some success stories from a selection of our users, which complement the thousands of reviews we get across all our eComm channels.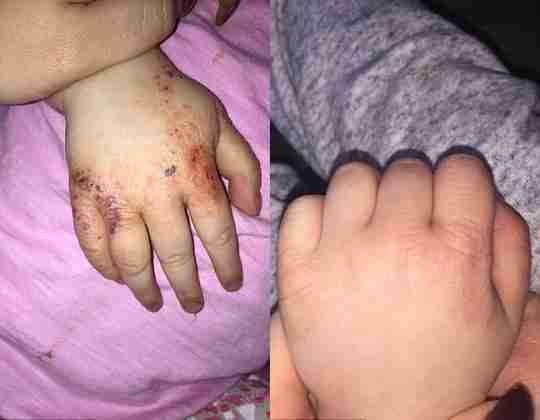 In 2017, Nottingham based Paige Sweeney was one of the first to post Childs Farm "before and after" photographs of 3 year old daughter Evie-Rae's hands. The Facebook post was shared more than 40,000 times, with Paige sharing her story with The Daily Mail Online, which went viral. Describing it as a 'miracle cream', Paige said: 'Within a matter of days I could see her skin starting to clear up. I couldn't believe it.' Paige and Evie-Rae even ended up on This Morning!
And it's not just children who have had success. Later in 2017 two adults also came forward to share their success with Childs Farm products:
Damien Broderick, a fashion blogger from Dublin, was advised by a colleague to try Childs Farm products to help with his psoriasis after steroid creams failed to help him. Damien suffered from bouts of psoriasis that caused his skin to "shed like snow" since the age of 18 but saw a significant difference in his skin after just a few days of using Childs Farm products.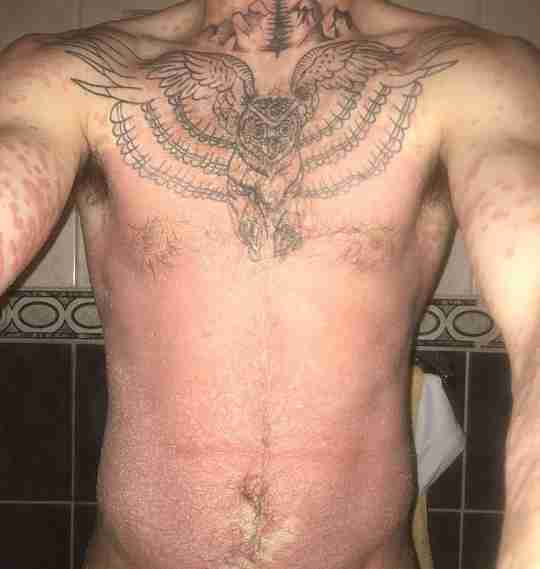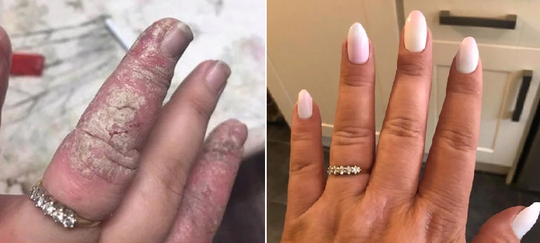 Hairdresser Francesca Rhodes had been battling extreme contact dermatitis on her hands for five years which left her skin prone to cracking, weeping and bleeding. She feared she would have to quit her job as a hairdresser but a client suggested Childs Farm baby moisturiser and within two weeks Francesca saw a miraculous change. 

Little Jack Lloyd's eczema was so bad that he looked "like a burns victim". Mum Cory, even stopped taking Jack out as much as she wanted to in an attempt to avoid judgemental comments made by strangers. Then a family member tagged Cory in a Facebook post about Childs Farm and after using the products for just one week Jack had clear skin.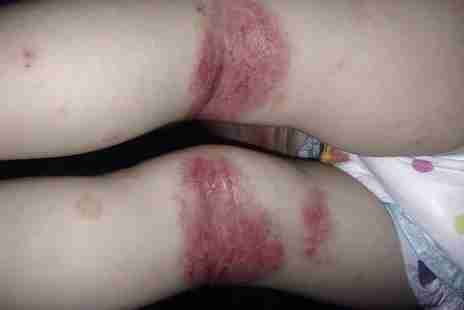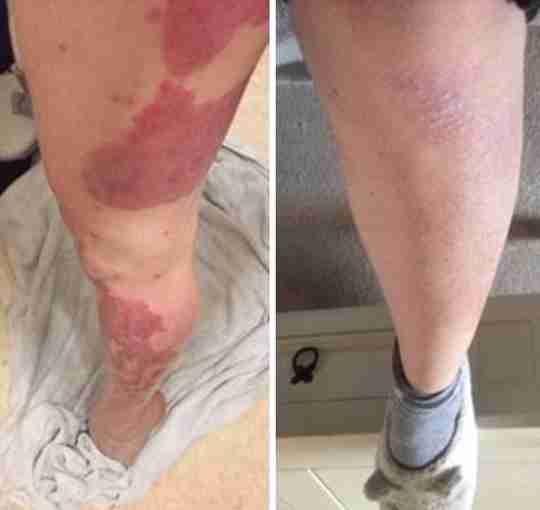 Kirsty Usher, 46, from Bristol spent 20 years wearing thick tights to cover up severe psoriasis but after reading a previous Childs Farm success story she decided to buy the Baby Moisturiser. Within days she saw a noticeable difference in her skin and in the summer of 2018 she felt she was able to bare her legs for the first time since she was in her twenties. 

Joanne Nevin, 28, from Ballynahinch, Galway was prescribed steroid cream for her daughter Kelisha who was plagued by eczema from when she was three-months-old. The condition was so severe, it left Kelisha's skin bleeding and weeping and made it look as she had been burned. Within four weeks of using Childs Farm Baby Moisturiser, Kelisha's skin had settled down and she was no longer itching.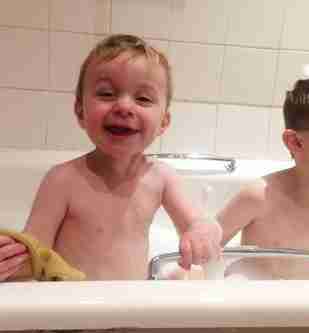 Fergus Littlejohn, 2, from Aberdeenshire was able to enjoy his first bubble bath with his brothers thanks to Childs Farm products. The youngster suffers from intolerances to dairy and soya, which used to cause his skin to flare up and become dry and itchy. He was prescribed emollient products and steroid ointments, but his mother Lydia, 33, was delighted when Childs Farm tangerine bubble bath and baby moisturiser helped to soothe Fergus' itchy skin.
And our success extends beyond the shores of the UK, right to the other side of the world! 
In 2019 Aussie Mum and Influencer Rebecca Little discovered Childs Farm, just after it had launched in Australia. "Within the first few days of using the cream twice a day, I noticed a change — (daughter) Charlotte's skin cleared up massively. The patches of eczema, redness and itchiness disappeared," Rebecca said. "I can honestly say we haven't had a flare up since. Not only has the colour and glow come back to her skin but we haven't had to touch the steroid cream since. It's incredible."