How to patch test Childs Farm products
Patch testing products before you first use them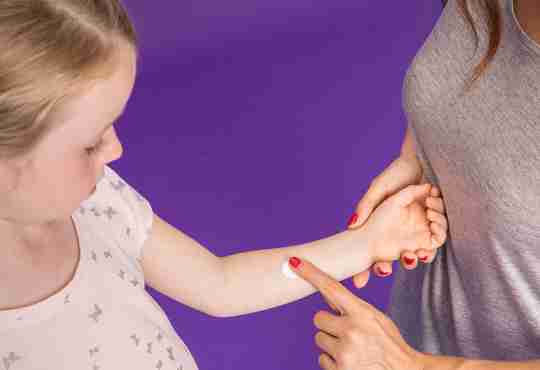 At Childs Farm, we formulate our products to be gentle and kind to skin and take pride to make sure all of our products meet these high quality standards.
Every single person's skin is slightly different and because of that we would always recommend that you complete a patch test on your little one's skin before using a new product for the first time.
We would recommend applying a small amount of the product either behind the ear or on the inside of the upper arm and leaving this for 24 hours before first use to make sure there are no issues. Do not patch test on skin that is already irritated. If after 24 hours there is no irritation to the skin, the products will not irritate your skin. If there is irritation caused, please contact our customer services team if you would like a refund (subject to proof of purchase).